Pfizer Internship Allows Pre-Dental Student to Explore Data Science
Sruti Sailam '23, who starts at the University of Pennsylvania School of Dental Medicine this fall, is spending the summer as a computational biology intern with the pharmaceutical company.

By:



Meghan Kita



 Thursday, July 14, 2022 10:29 AM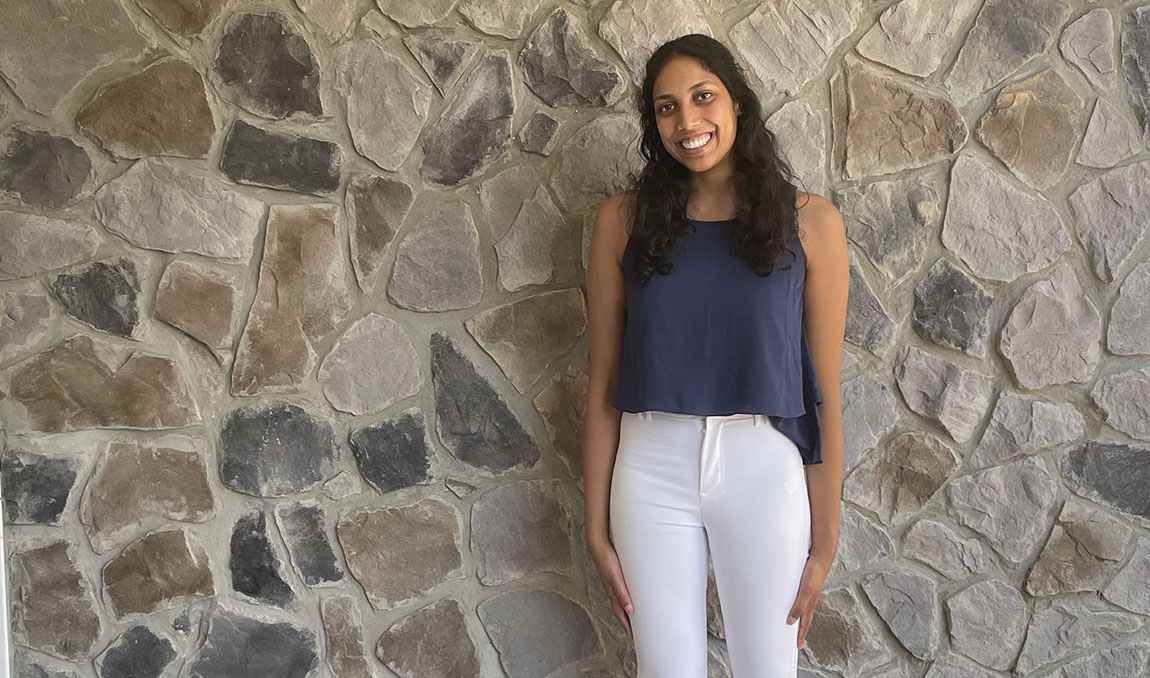 Sruti Sailam '23, a computational biology intern at Pfizer
Sruti Sailam '23 took AP Computer Science in high school, but in college, she lacked the time to continue such classes. She came to Muhlenberg for its accelerated partnership program with the University of Pennsylvania School of Dental Medicine, which allows students to earn bachelor's and dental degrees in seven years instead of eight. Fulfilling the requirements for that program took up most of her three years at Muhlenberg. 
That's one reason she was interested in the computational biology internship she landed this summer at Pfizer: "[Computational biology] is basically the intersection of data science and biology," says Sailam, a biology major who starts at Penn this fall. "I was really interested in using my coding background to help us understand more about things like proteins and DNA."
At the start of her internship, Sailam learned the basics of the R programming language in Jupyter Notebook, "which wasn't as hard as I expected it to be, because I was able to translate some of my knowledge of coding from high school," she says. Now, she's writing scripts to help map information from a database of different cell markers into a "family tree" of sorts, to see which markers are present in which tissues and how the markers relate to one another.
Her group is working toward creating a reference guide for cell markers: "Say someone [is sick] and [doctors are] able to find specific cell markers that are in higher levels within their body," Sailam says. "By finding the different cell types that are related to those markers, we might be able to narrow down what that disease might be."
Despite having a clear end goal of dentistry, Sailam has always sought a broad understanding of health care, shadowing and working in both doctors' and dentists' offices. This internship in the pharmaceutical industry is contributing to that understanding.
"The modeling that we use does play a role in upcoming dental technology, and if I do want to open a practice at some point, having a background and understanding of where some of this information is coming from would be helpful," Sailam says.